The Mysteries of My Soul by Mihaela S. Hegstrom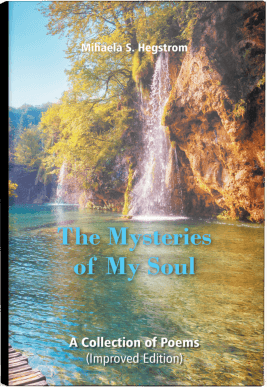 AboutThe Mysteries of My Soul
A collection of poems in praise and prayer for the Almighty Father. Reflecting God's goodness, the poems speak about God's undying love and guidance to uplift souls and bring them back to the right path.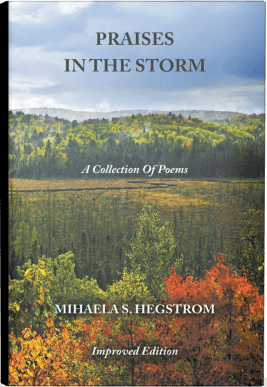 AboutPraises in The Storm
Strong and passionate. The poems in Praises in the Storm express the beauty of God's guidance and love. The words and rhymes will provide readers encouragement and hope to bring harmony, peace, and joy in their soul.
Book Reviews
The Mysteries of My Soul
"Mihaela Hegstrom's The Mysteries of My Soul is a deeply moving collection of poems that enlighten you, remind you, and most of all, motivate you to live a life according to God's plan. A heartwarming read!"
—Debra Davis
"Wonderful work and I am delighted that she remains so motivated to reflect on God's goodness in her life and share those thoughts with others!"
—John R. Brunsting
, Senior Mathematics Consultant, Silver Strong & Associates
"The poems demonstrate how powerful a simple praise to God can be in overcoming daily hardships."
—Young and Curie Lee
, missionaries
Praises in The Storm
"In sharing her poetry, Mihaela encouraged me to express praise in the midst of my life's storms. Thank you, Mihaela!"
—John Bursting
, Senior Mathematics Consultant, Silver Strong & Associates
"From the poems that we have heard Mihaela read, she shows a sensitive heart, a keen mind, and a compassionate spirit. We feel blessed to be able to read and hear her read her beautiful poems. Her deep love for the Lord and the Word of God shows through in every word."
—Dr. Bob and Cheryl Moeller
, For Better For Worse For Keeps Ministries
"Praises in the Storm . . . is an oasis for the soul to regain its strength through the words of each poem of profound and refreshing Biblical truth."
—Georgetta Livingstone, PhD